Sunflower Field Growable Farm 1×2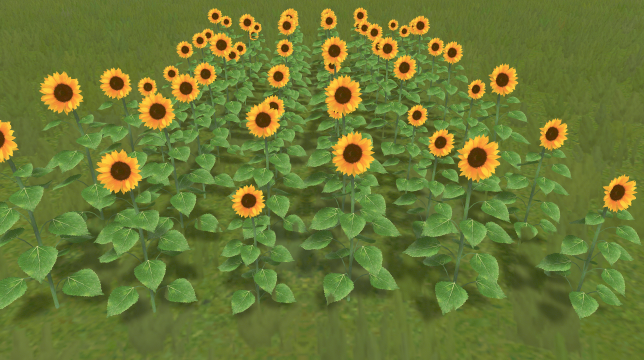 Description:
Dense sunflower lot using Mr. Maison's new Sunflower! Growable farm 1×2 farm plot. They will randomly grow in farm areas that have a 1 square on the street side, at least 2 up to 4 deep.
Without mods you can have a higher chance of these spawning wherever you curve your roads.
You can place these by hand by using Find It mod by SamSamTS or by making these into a RICO mod asset. See RICO for instructions.
In order to look right, these contain 60 sunflowers, so the small size is ideal so that you don't overdo it with massive sunflower fields. 🙂