Subway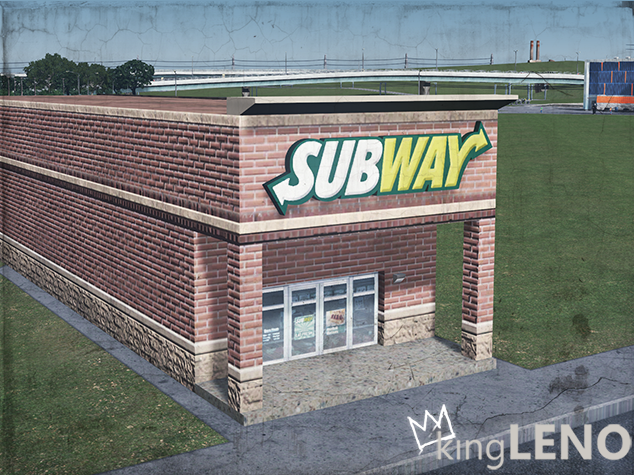 Author:
KingLeno
Last revision:
27 Jul at 21:04 2017 UTC
Description:
Subway version 3 by KingLeno
This is an updated version of a previous asset. It uses the same textures as Bed Bath and Beyond, so check out the video above to see the textures in game.
This asset also includes a generic 1×4 shopping center building without Subway branding, as pictured in the screenshots.
Level 2 Commercial with RICO settings
Lot size: 1×4
Triangles: 168
Texture: 1024×512 d,n,s,i
Custom LOD
If you like my assets, consider buying me a beer or a cup of coffee to show support and appreciation by making a small donation via PayPal or Patreon.
PayPal[www.paypal.me]
Patreon[www.patreon.com]
And subscribe to my YouTube Channel and follow me on Facebook and Twitter.
KingLeno's YouTube Channel
KingLeno on Facebook
KingLeno on Twitter