Parisian Flat 2 Corner [2×2; L3]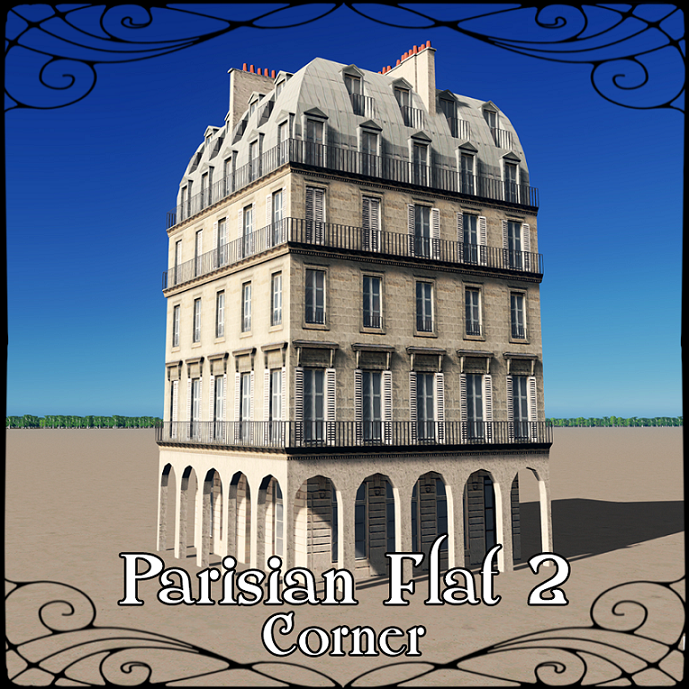 Author:
Gèze
Last revision:
21 Jul at 23:47 UTC
Description:
Informations:
This is a typical Haussmann style flat found at Rue de Rivoli in Paris. It's the only area in the city which features such buildings with arcades.
Additional informations:
Main model: 4475 tris; 1024×1024
LOD model: 54 tris; 256×256
Template used: Growable; 2×2 Level 3 High Residential (Blockhouse)
I will be making more stuff, so subscribe to stay updated!
C'est pas le dernier, donc oublie pas de t'abonner pour rester au courant!
Please rate and comment! It helps a lot!