Forest Beech Pack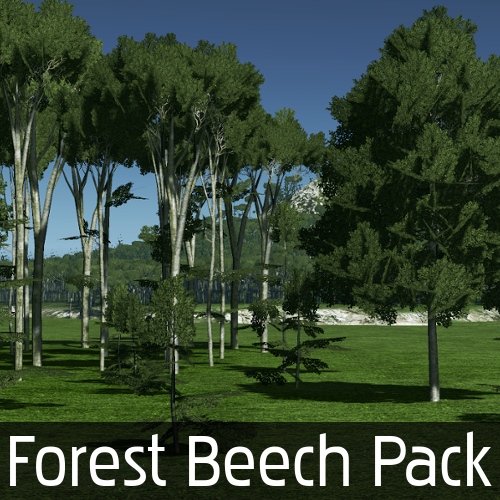 Author:
Lost_Gecko
Last revision:
4 Aug at 19:53 2017 UTC
Description:
Pack of 3 forest beech trees.
Shrubs: 1 asset with 2 random variations. Grow under the canopy of large trees.
Full: Made to be placed along forest edges but can be used on its own. Heaviest geometry.
Forest: 1 asset with 3 random variations. Made to be used with the tree brush for a forest look.
Map Theme: New Caledonia – Map: Owl's Merchants Bay – LUT: Cleyra
Models

main models
tris: 47 – 78 – 289 – 290 – 434 – 793
textures: 1024×512 (diffuse-normal)

UI priority: 6650-6652
Suggested mods
Loading Screen Mod optimization: textures shared by all 6 assets in the pack.
My Workshop page
Simtropolis forum thread[community.simtropolis.com]
Mind map of my stuff[www.mindmeister.com]
If you like these assets, do not hesitate to rate!