Electricity Wires – Procedural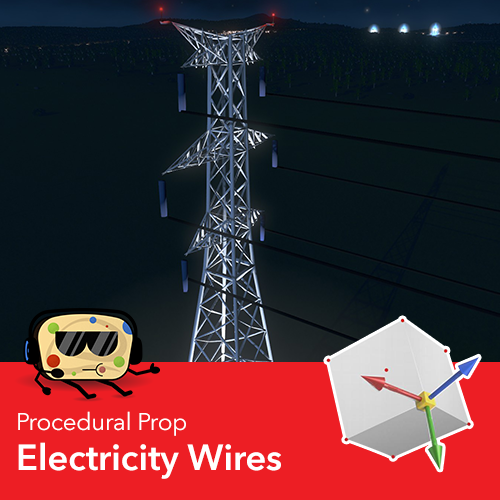 Description:
A set of 6 wires as requested by PHTN Gaming for the Electricity Pylon 1:1.5.
———————————-
This is the normal version for more detalied electricity wires. If you want faster placement in the 3D space, subscribe to the lowpoly version here: http://steamcommunity.com/sharedfiles/filedetails/?id=1097512145
Info:
Model: 144 Tris;
Texture: 64x64px;
THIS IS JUST A PROP, THERE'S NO ELECTRICITY FLOWING THROUGH THE WIRE.
———————————-
Thanks to:
SimonRyr for making the Procedural Object mod.
———————————-
Made with love by Cozonaq ^^