Brick water tower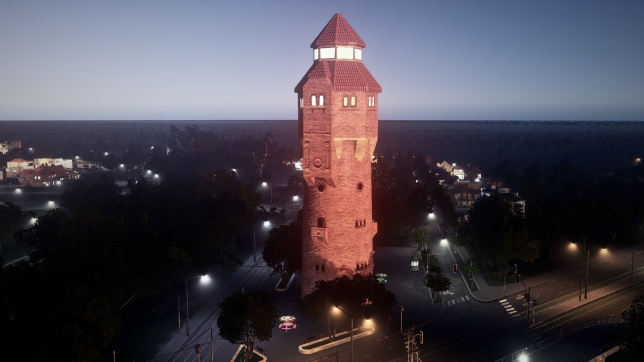 Description:
An old water tower loosely based on a one actually existing in Katowice in the Giszowiec district.
I had a great time making this one, nothing fancy. Original tower in Katowice has antennas and some additional stuff on it. I didn't want to put anything there. It's clean and ready to be customized to your liking in asset editor.
Let me know what you think!
Properties:
2×2 + same specs as original C:S water tower.
Model:
Tris: 373
Tris LOD:107
Textures:
Diffuse, Normal, Specular, Emissive:2048