L.A – Automated Farm – T [RICO]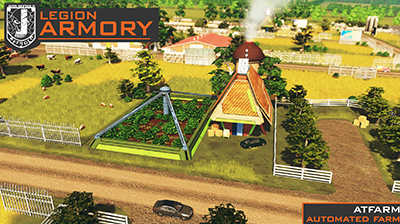 Author:
JassBefrold
Last revision:
3 Aug at 21:37 2017 UTC
Description:
[Don't forget to leave a vote!]
Legion Armory is a new independent company in the high tech industry. Our focus is on the development of new technologies for the civilian market. Buildings, vehicules and much more in the future.
An automated Farm
Specifications:
-Map: 1024×1024
-Triangle: 820
-After Dark: yes
-RICO BUILDING
No know issues.
*To do:
-Custom LOD