Airbus A350-1000 Asiana Airlines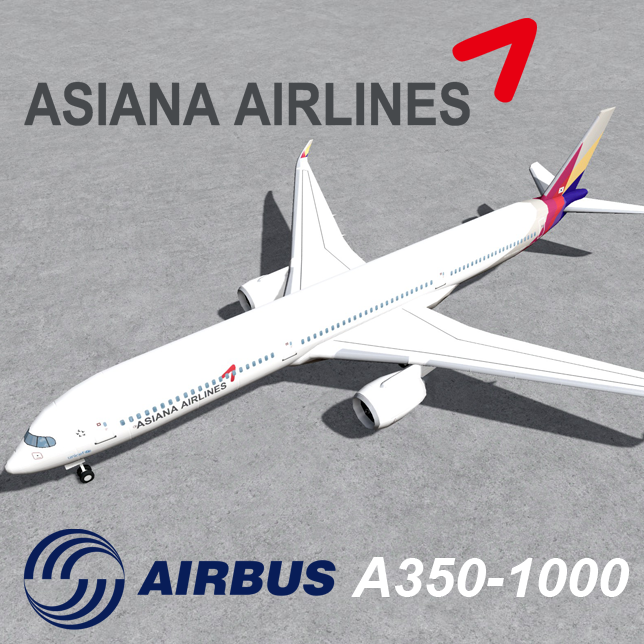 Author:
Leeijo
Last revision:
9 Aug at 06:54 UTC
Description:
This is a pack with both vehicle and prop!
Asiana Airlines Inc. is one of South Korea's two major airlines, along with Korean Air. Asiana has 10 A350-1000 currently on order.
All credit goes to vasmir22 for the amazing model! Adjustments were made to make the livery possible.
Note that this differs to the other Asiana A350 that has been uploaded to the workshop in that is uses Vasimr22's awesome low-poly model. It is also the larget A350-1000.
Find all of vasimr22's models here.
Model: 2118 tris
LOD: 224 tris
Textures: 1024×1024