Noronha – Island map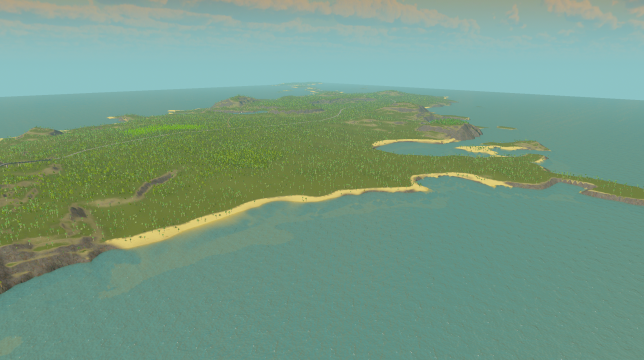 Description:
An island map based on brazilian island "Fernando de Noronha", not a realistic representation though, i took the liberty to add a lot of plain areas to make it more game friendly, but be advised, it is not huge, some of the area you can purchase is covered in water. The game says it is 40% "buildable".
Some beaches are not as realistic as i would like because it is a pain working with the height near the coast, as the water engine messes up everything.
Should be an awesome map for building a tropical city, also, my first map, criticism is welcome.