Folkhemmet – Västergatan (Ploppable RICO)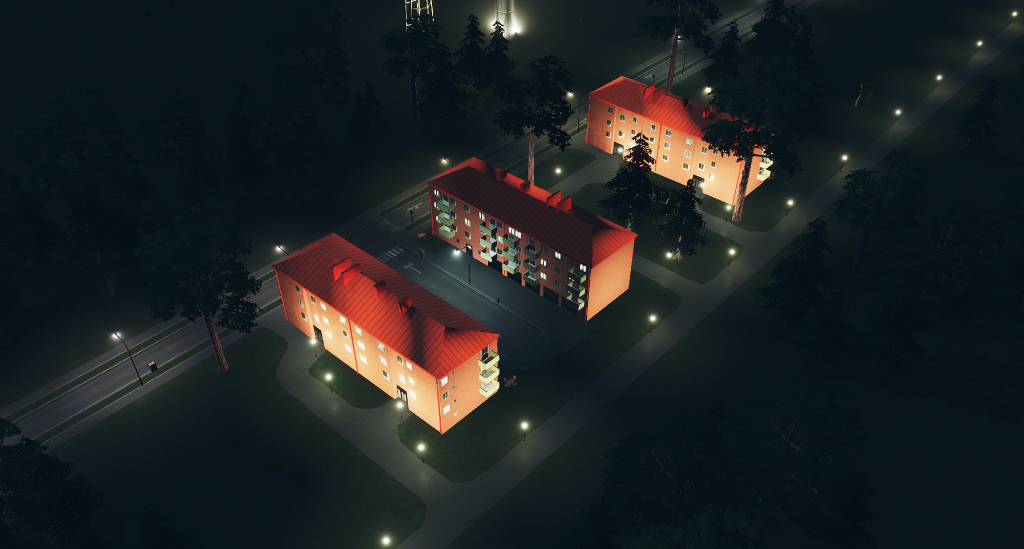 Author:
Kjellner
Last revision:
1 Aug at 01:50 UTC
Description:
During the 1930s the Swedish mainstream political term "Folkhemmet" was popularized. It refered to the Swedish welfare state and it's inhabitants. This vision had great impact on urban planning and building styles during the 1950s. They are a good example of this vision, which in time would evolve into the mega project – miljonprogrammet.
This particular building is from a neighborhood in Sundsvall named Haga. It's located with good access to cetral Sundsvall and in what is considered to be a nice neighborhood.
This mod requires RICO inorder to be useful.
Afterdark support: Yes
Inhabitants: 20
Cost: 15000
Parking: 8
Entrance front and two pedestrian roads at the back.
Model:
Tris: About 928
Texture: 1024×1024
LOD:
Tris: 280
Texture: 256×256
If you want more swedish assets, please support me:
https://www.patreon.com/ekjellner