UK Scotney Gardens (RICO)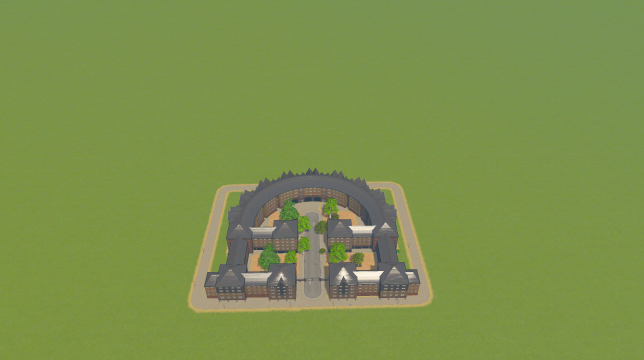 Author:
pauljchris
Last revision:
22 Sep at 23:54 2017 UTC
Description:
UK Scotney Gardens by pauljchris
A comment and/or a vote would be gratefully appreciated if you download this asset.
This is a large residential high density apartment complex modelled by myself based upon a real world building located in Maidstone UK. Originally modelled for Cities XL, now converted for Cities: Skylines. 1st of a series of conversions of my back catalogue of assets which can be seen here http://xlnation.city/resources/authors/pauljchris.19/ Useful for adding high density and a bit of variety to your town centres.
Model Specs ( Main and sub building)
Footprint 14 x 8 ( x2) so 16 x 14 in game
Tris 2674 / 2674
Custom LOD 397 / 397
Maps 2048 x 2048 _d,_s,_n,_i,_a
LOD 128 x 128
Wilthout RICO enabled this will load as a level 2 monument without any functionality.
RICO settings
Cost 200,000
Households 160
Residential High Density L3
All vanilla props for maximum flexibility. Decorate to taste.
Placement notes:
1 For best results level the terrain before placement.
2 After plopping the building, connect the internal road to the highway using Road Anarchy.
3 Make sure to connect the pedestrian paths at the rear to your network. The cims will use the back entrance extensively if offered the chance.