Paradise Terrace Luxury 3×3 DLC REQUIRED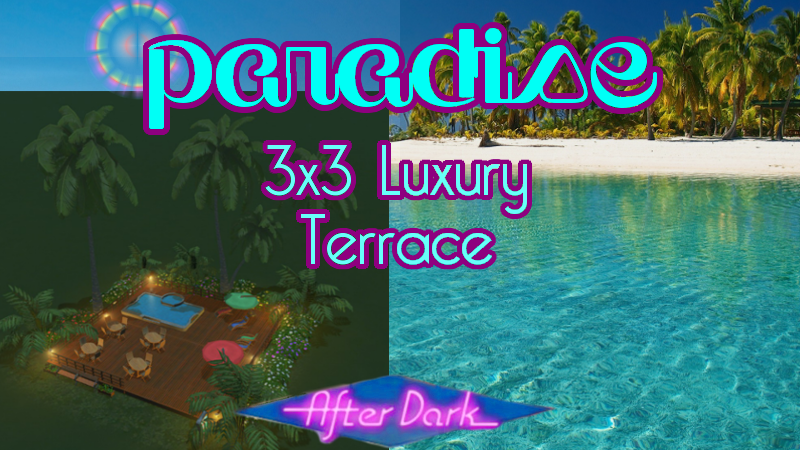 Author:
MrMiyagi
Last revision:
12 May at 19:12 2017 UTC
Description:
DLC and TREES REQUIRED! LIST HERE ON PAGE TO THE RIGHT —->
Update May 12 2017: Removed poorly-optimized props to improve performance
Commercial Tourism! It's been over a year that After Dark DLC has been out, and there are still only 21 Tourism items on the Workshop, so.. I decided to share more of the customized specialized commercial assets that I use personally. Why not?
The Paradise series offers vanilla buildings fully made over with:
– Lush Tropical Landscape Gardening
– Softer Lighting (including landscape lighting)
– Redecorated completely
– Color variety
– Larger footprints for less clutter, more luxurious look to zones
Pick your buildings one by one, or visit the collection to subscribe with one click at the full collection of all Paradise Tropical Buildings and Homes vanilla makeovers, including all props and trees
https://steamcommunity.com/workshop/filedetails/?id=598290812