Trampoline Pack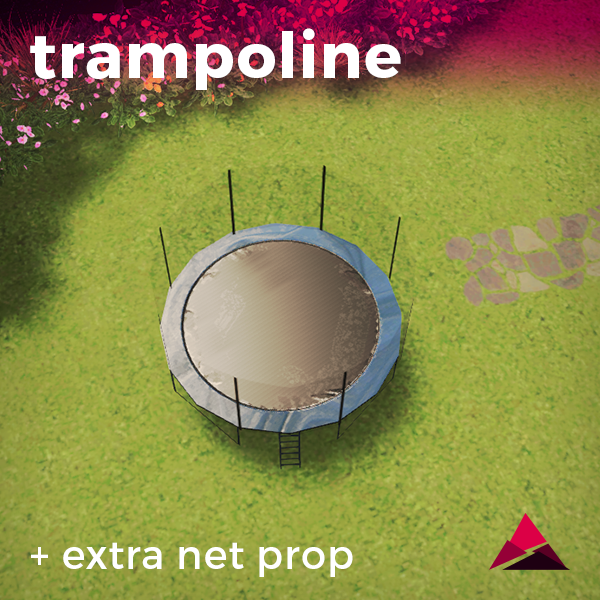 Author:
DeCzaah
Last revision:
8 Oct at 18:00 2017 UTC
Description:
Trampoline Prop by DeCzaah
This is a pack with a trampoline (standard and LOTM-version[go.twitch.tv]), and trampoline net prop for your backyards. It comes with 4 color variations (blue, green, orange, red for standard, pink, light brown, dark brown, blue for the LOTM-version), and a transparent net using the prop rotor shader.
Use it by placing it down in the Asset Editor, or use the more beautification mod to place them directly in the game.
Special thanks to LeaderOfTheMonkeys[go.twitch.tv] for the idea.
enjoy!