Figueroa at Wilshire, L.A. 1:1.5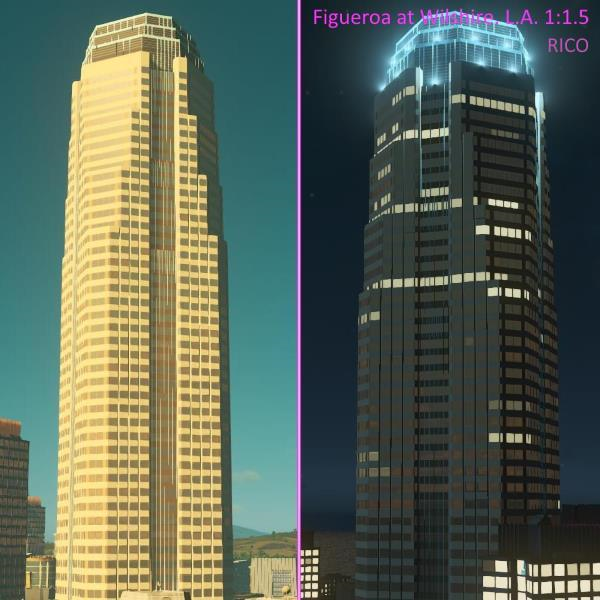 Author:
Pirazel
Last revision:
28 Aug at 19:54 2016 UTC
Description:
Figueroa at Wilshire, Los Angeles, California
What a great example of postmodern architecture. Unlike international style this office tower has a distinctive base, shaft and crown. Notice the turquoise facade elements. Very typical color for the late 80's. With 220m this office tower is in height very typical for downtown L.A. but at night Figueroa shines out all its neighbors. Probably one of the best illuminations in the world.
Architect: Albert C. Martin & Associates
Location: 601 South Figueroa Street
Completed: 1990
Hight rooftop: 219m
—-In game info—-
Unique building Level 3
Footprint 5×5
—-RICO info—-
Worker 120
Costs 80000
Author comment:
scaled down version