2016 Pierce Aerial Tower White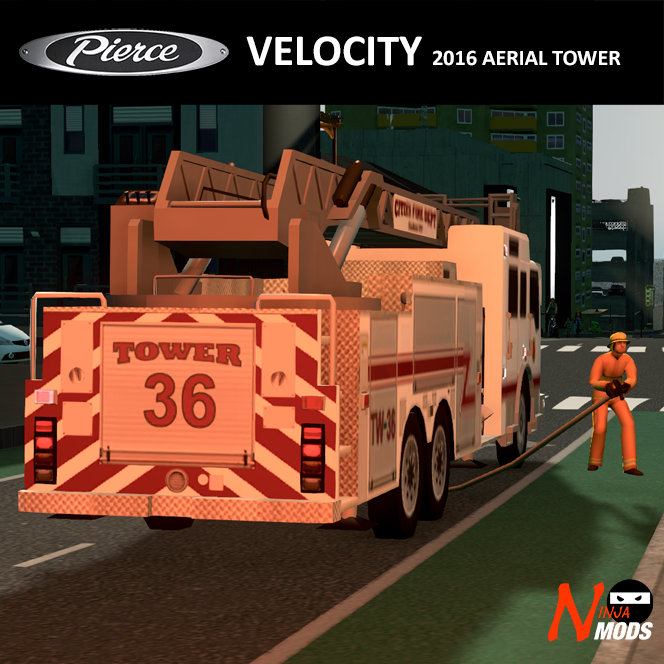 Description:
A Modern Aerial Tower For Your City
Every department needs a tower, even in areas without tall buildings. This is because a tower can extend horizontally to help firefighters combat the flames from a different angle, reach workers stuck on top of a oil tank, and assist in a variety of situations.
This one is the WHITE generic one.
Use Service Vehicle Selector to set fire vehicles types for your fire departments.
Other Versions
[www.paypal.com]
Model Information
The Pierce Velocity set is sponsored by !gиïšÂłïэиuš® .
6054 Tris
Textures 2048 x 2048
Model developed by Hoppah, edited by Fire Dept. Boston[www.emergency-planet.com]. rear engine portion and ladder derived from Hoppah's Aerial Tower, combined with a pump that was crafted from scratch. Remapped, textured, and converted to Cities Skylines by me.
All stats are the same as the default fire engine. Use Advanced Vehicle Options Mod to change it to fit your needs.
For red lights, use Emergency Lights Manager Mod and change the lights for fire truck to red for all.