Riven Isles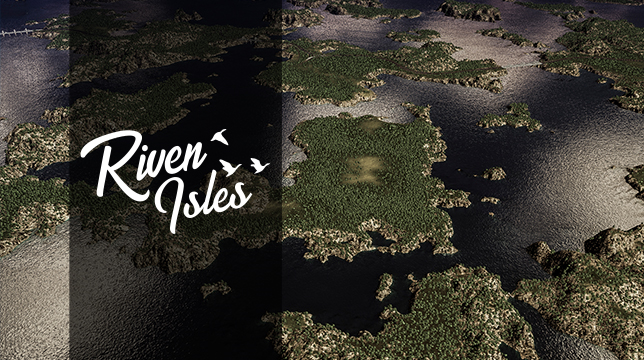 Author:
AquilaSol
Last revision:
10 Oct at 05:42 2017 UTC
Description:
Welcome to the Riven Isles!
The Riven Isles are a large cluster of islands somewhere on the Northern Hemisphere.
Details:
– Temperate map.
– Theme: New Caledonia (Custom Pavement)
– Completely hand crafted, not based on a real world terrain.
– Islands, islands and more islands!
– Many of the larger islands have flat, open terrain.
– Suitable for various play styles.
– Available connections: Highway, Rail, Ship, Plane.
– Available resources: Ore, Fertile and Forestry.
– Highway, Rail and Ships available on starting tile.
– 100% vanilla; no mods, assets or DLC required. The Map Theme isn't required to play, but is recommended.
– Perfect for fthe Mass Transit DLC. Will you use ferries, blimps, monorail or good old-fashioned roads to cross the water? Or maybe not at all!
Designed for use with the 81 Tiles mod. Also playable with the vanilla 9 tiles or the 25 tiles mod.
The starting tile intersection is a heavily modified version of the 3 Way Stack by agusingnavy.
Kudos to Hazard262 for the name!
If you run into any problems or have any questions, please let me know!
And of course all comments, likes and favs are much appreciated! I'd love to see the city you build on it! 🙂