2010 Ford F350 Rescue White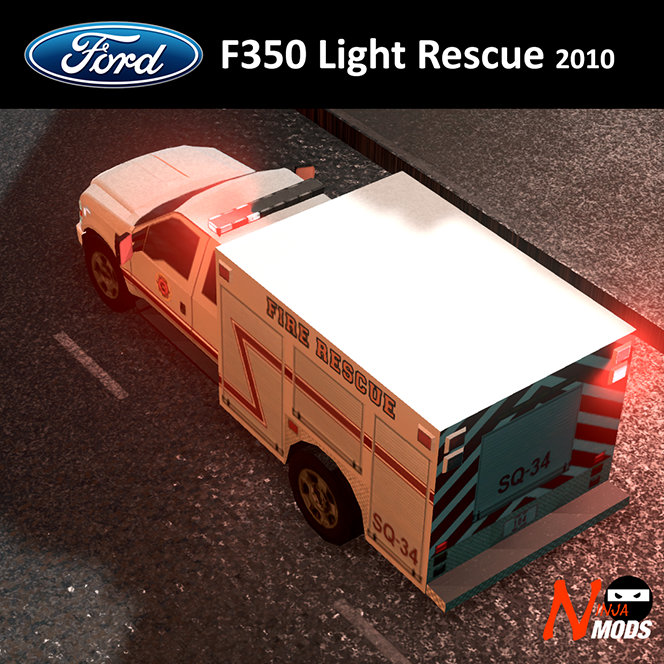 Description:
A Light Rescue to Serve Your Harder to Reach Areas
In difficult to navigate areas, you need a light truck that is more maneuverable. A squad truck is perfect for such a task, with enough space to carry essential equipment while retaining the versatility of a off road truck.
This one is the white generic version.
Related Vehicles
[www.paypal.com]
Model Information
2652 Tris
1024 x 1024 Textures
Derived from outstanding gamer's F350 Hero Truck Remapped entirely to allow for higher definition side textures, changed illumination, transferred textures from my generic fire livery (aka the ladder)
All stats are the same as the default fire engine.