Large Terminal – Spoke (AD)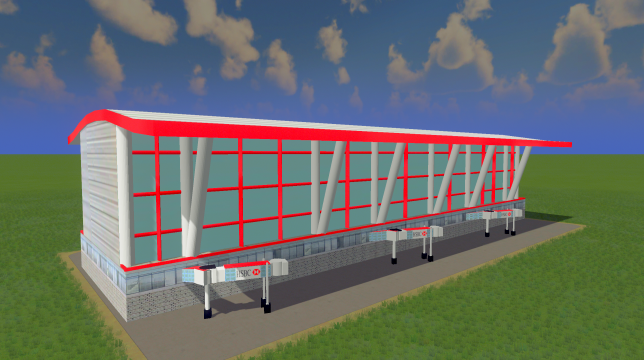 Author:
BaskB
Last revision:
17 Jun at 20:54 2016 UTC
Description:
Large Terminal – Spoke with 6 Gates by BaskB
*** Now with After Dark Lighting *** Gates still not functioning presently
Scenic Version of my Large Airport Terminal (https://steamcommunity.com/sharedfiles/filedetails/?id=453320590) which has had the Terminal centre extended so that it will place next to the building again for repeatablility.
No Water, electric, maintenance/Garbage or Staffing needed.
This is the terminal Spoke with 6 gates attached. Free placeable. I'll release a T Piece tommorow that allows this to join to the Modular Terminal model I built
5050 Tris. Diffuse, Spec. No LOD at present as the ingame Auto one doesn't appear terrible (zoom out does have a black line in the roof though). I may add a LOD in later though
Please check out the rest of the items in my collection.
Feedback always appreciated