Large Terminal – T Piece (AD)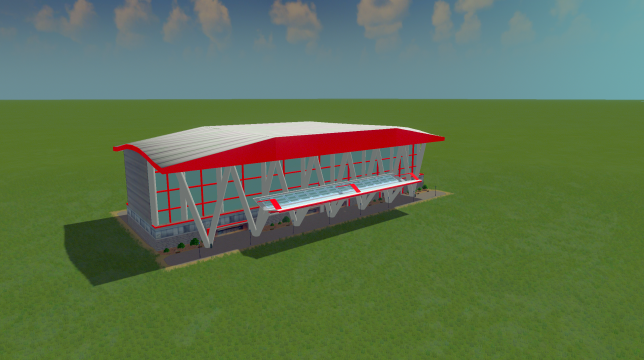 Author:
BaskB
Last revision:
17 Jun at 14:48 2016 UTC
Description:
Large Terminal – T Piece by BaskB
**** Now with After Dark lighting + 2x working gates ****
Scenic Version of my Large Airport Terminal (https://steamcommunity.com/sharedfiles/filedetails/?id=453320590) which has had the Terminal centre extended so that it will place next to the building again for repeatablility.
No Water, electric, maintenance/Garbage or Staffing needed.
This is the terminal T Piece with 2 gates attached. Placeable next to road due to its front entrances BUT has a central conenction to allow you to attach the Spokes outwards and also other Modular pieces on the sides.
5344 Tris. Diffuse, Spec. No LOD at present as it appears to have messed up when i created it earlier and due to the community on Steam being down past few hours I wont be able to complete before I depart for Holiday.
Please check out the rest of the items in my collection.
Feedback always appreciated