Hall of Ascension (Crematory) CC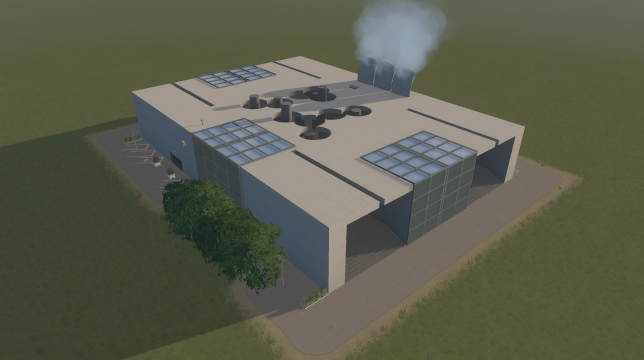 Author:
CushyCrux
Last revision:
13 Nov at 15:01 2017 UTC
Description:
Hall of Ascension (Crematory) CC
Because Artists create Art. I had some philosophic thoughts while designing this place. Please vote and write a comment if you like.
Update 13.11.2017: Grave Count is now 0. (Fix)
Model Stats:
—————–
2794 Polys
6332 Tris
4471 Verts
2048 Texture Maps (inl. normal and baked AO and GI! Inc. hand crafted LOD, 202 Polys, 1×256 texture map)
Ingame Stats:
——————
Size: 8×10
Price: 35000
Weekly Costs: ~1040
Burial Rate: 75
Corpse Capacity: 610
Deathcare Accumulation: 75
Deathcare Radius: 2800
Grave Count: 610
Hearse Count: 21
Workers: ~40
My Workshop Stuff
http://steamcommunity.com/profiles/76561197963488327/myworkshopfiles/?appid=255710
LUT used for Screenshots:
http://steamcommunity.com/sharedfiles/filedetails/?id=62708625
Custom Reshade 3.0 config used for screenshots. Inc. MXAO (RT AO and GI), Ambient Light, Magic Bloom, SMAA, Boom and Lensflares and Technicolor. Post a comment if you want the config.