KLM Cargo centre (AD)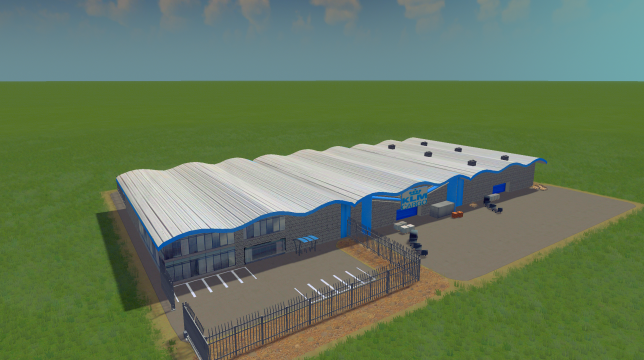 Author:
BaskB
Last revision:
13 Jun at 21:34 2016 UTC
Description:
KLM Cargo centre by BaskB
**** Added some After Dark Lighting ****
First off credit to rik4000 for the initial model he has created and that I've adapted for use here, pelase check out his great UK retail unit collection here:- http://steamcommunity.com/workshop/filedetails/?id=437236154
The KLM Cargo centre, my first attempt at model/reskin of a building which I hope you enjoy.
Item is free placeable (not required to connect to road, but is advised…) and with the stats as below.
Please check out the rest of the items in my collection.
I've added the list of props used, but in short you dont necessarily need them and can always do your own 😉
Feedback always appreciated
Stats are below:-
Cost 50000
Fire Hazard 1
Fire Tolerance 20
GarbageAccumulation 0 (due to non road placement)
Maintain cost 500
Electric 75
Noise =80
Noise radius 150
Pollution = 0
Sewage 25
WaterConsume 25
Educated Workers 15
HighlyEducated 10
Uneducated 50
WellEducated 5