2016 CimTrans International Stakebed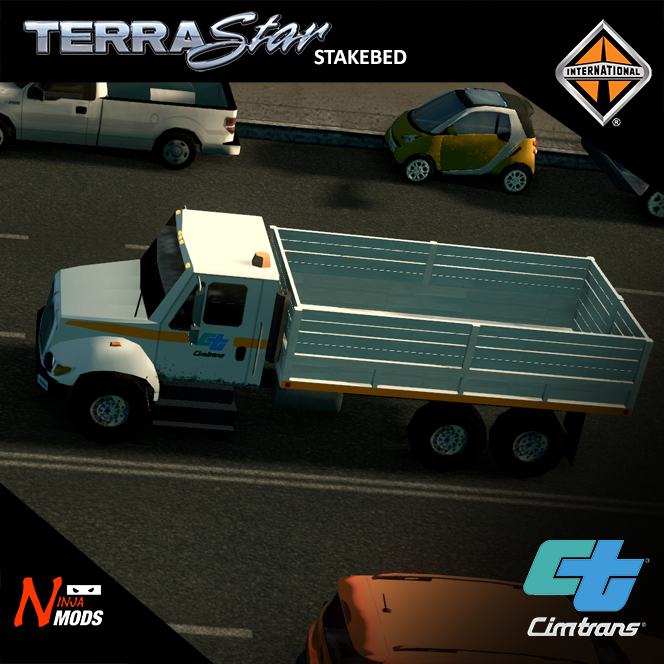 Description:
Empty Stakebed For the CIMTrans Road Maintenance Set
If you need to leave your supplies at the scene, it doesn't hurt to drive back the stakebed empty. Further, who knows what other tools you may need to pick up along the way.
All CIMTrans vehicles will be for road maintenance only. This means Snowfall must be active.
Related Vehicles
International Ambulance Set

International Pumper-Tanker and Rescue Set
Generic Industrial Vehicles
CimTrans Heavy Duty Vehicles
[www.paypal.com]
Model Information
2788 Tris
1024 x 1024 Textures
The statistics are the same as the default maintenance truck
The rear portion was adapted from stakebed version of vehicle, duplicated the stakes because CalTrans' version is fully closed on both sides.