Dave And Busters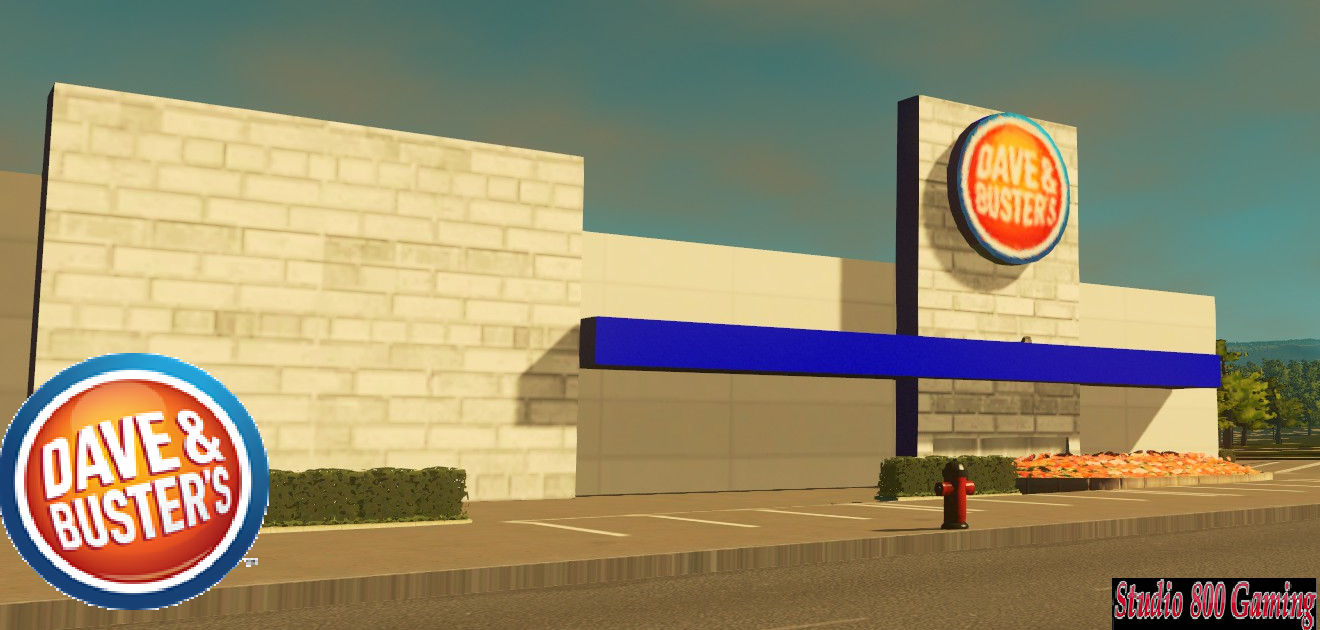 Description:
When we get to 300 Downloads, i will be releasing an asset preview for a new asset [Please Vote]
https://sites.google.com/studio800gaming.com/home/cities-skylines-vote
NOTE: There is a door Texture, this is my first time messing with the lighting engine, so they over power the door texture at night sorry folks. Also please leave feedback in the comments section and i will respond promptly. Note there is a more updated version coming however i must work the logistics first.
Dave And Busters is an American restaurant and entertainment business headquartered in Dallas, Texas. Each Dave and Busters has a full-service restaurant and a video arcade. As of July 2016, the company has 83 locations across the United States and one in Canada. The Company also does events and other functions. Dave And Busters was founded in 1982 and has 8,000 employees across the United States and Canada.
ALSO Big Thanks to Conno for His sign that I will release later tonight here.
Have Fun!
Remember to Rate and Subscribe.
NOTICE: RICO Will be coming soon for this Building.
Want lend your voice for an upcoming YouTube Series On My Channel? FIND OUT HOW HERE:
https://sites.google.com/studio800gaming.com/home/sims-3-open-casting-call?authuser=0