Pongam Tree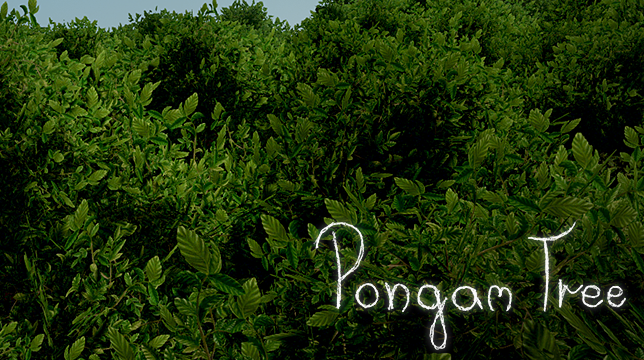 Author:
Voeille
Last revision:
15 Dec at 05:23 2017 UTC
Description:
Overview
Pongam tree is a tropical plant, but it looks versatile enough that it won't seem out of place in different biomes. It's large and covering so it makes creating forests easier, however it's a heavy asset so it may affect performance. Comes in two version – a bushy high poly one and a smaller one with a more reasonable triangle count.
Textures are hand-painted by me (this time it took much longer than I expected). I did look at google images though to have some kind of reference, I'm not good enough at drawing yet to paint everything from imagination. The model is made using primitive shapes (in this case planes and cylinders). Some of the screenshots feature the Waiheke map.
Triangle count:
High poly version: 2586.
Medium poly version: 1086
Texture sizes:
1024×1024 for everything. Subtle normal maps are included for a more detailed look.
Recommended Mods
You don't need those mods for the trees to work, but they're definitely useful.
I hope you'll enjoy decorating with them!