Replication Center CC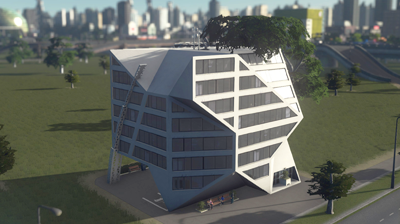 Author:
CushyCrux
Last revision:
19 Dec at 11:20 2017 UTC
Description:
Replication Center CC
——————————
Because Artists create Art. From the side it is always just a cube. With even better night lightning. Please vote and write a comment if you like.
948 Polys
2032 Tris
1044 Verts
2048 Texture Maps (No normal map needed, and with baked AO and GI)
Level3/3×3
My Workshop Stuff
http://steamcommunity.com/profiles/76561197963488327/myworkshopfiles/?appid=255710
LUT used for Screenshots:
http://steamcommunity.com/sharedfiles/filedetails/?id=627086255
And Reshade 3.0 with a tons off effects.