Williams Tower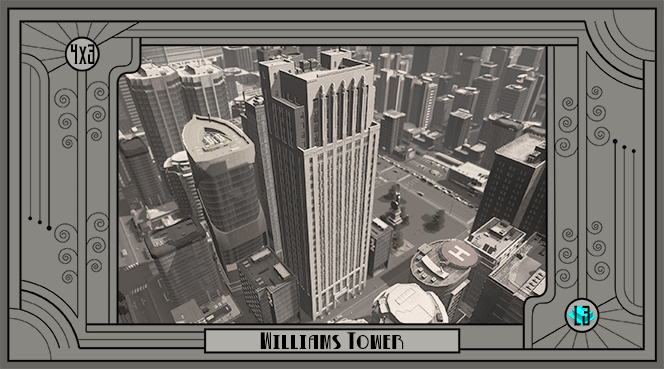 Author:
Khrysler
Last revision:
17 Dec at 03:44 2017 UTC
Description:
Williams Tower by Khrysler
A large Art Deco office building with a spectacular hall on the second floor for all the suit and tie with cupidity.
The building was inspired by American Stock Exchange Building in New York, NY. My city was getting a bit too brown so I wanted to make something brighter to lighten up my city…with glorious art deco building, of course!
Asset Info:
Growable – 4×3 – Level 3 Office Building
MODEL – 3,037 triangles with 2048×1024 textures (d,i,n,s)
LOD – 150 triangles with 512×256 textures (d,i,s)