Estrada's Mexican Food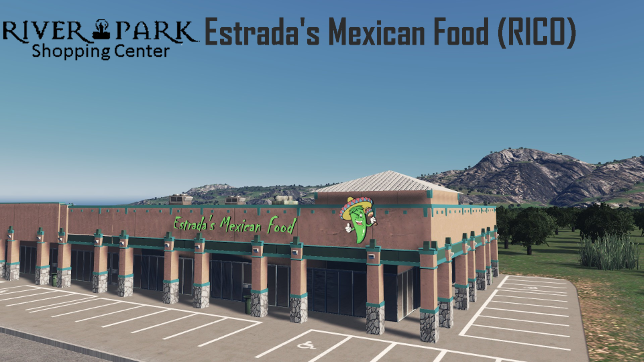 Author:
Cristolisto
Last revision:
31 Dec at 15:18 2017 UTC
Description:
Is it taco Tuesday? If it is, a visit here will get you some tacos… or any other Mexican or Tex/Mex food. This asset is a flipped version of my Family Dental asset.
This asset is an outer L piece for the Riverpark SC.
Part of Riverpark Shopping Center Volume Five: One Year Anniversary
Includes sign prop. Found in the Billboards tab when using More Beautification mod. If you have a search mod just search "Riverpark."
RICO Enabled
Size: 4×4
Level 2 Commercial
Custom LOD
by Cristolisto