Riverpark Empty Stores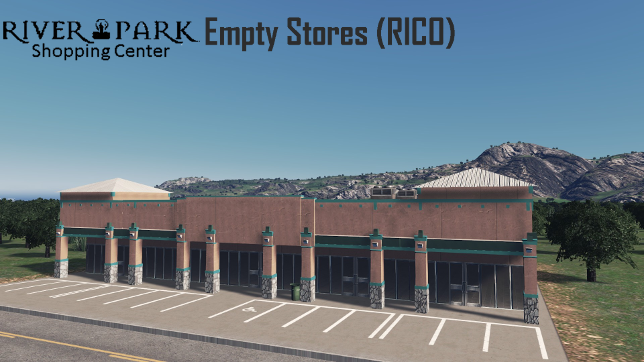 Author:
Cristolisto
Last revision:
31 Dec at 15:25 2017 UTC
Description:
Well, it's about time I Iet y'all start creating your own stores by using prop signs. It's been one year of Riverpark and a lot of store assets. This marks the end of planned volumes for Riverpark SC. But fear not, new individual stores my show up in the future, or new Wellspring Shopping Center stores will pop up pleasing y'alls store addiction.
Part of Riverpark Shopping Center Volume Five: One Year Anniversary
Riverpark Left Corner
RICO Enabled
Size: 1×4
Level 2 Commercial
Custom LOD
Riverpark Right Corner
RICO Enabled
Size: 1×4
Level 2 Commercial
Custom LOD
Riverpark 3×4 Store
RICO Enabled
Size: 3×4
Level 2 Commercial
Custom LOD
by Cristolisto