Your Average Vape Store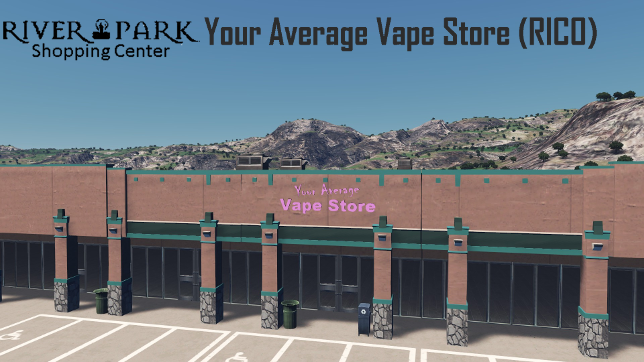 Author:
Cristolisto
Last revision:
31 Dec at 15:22 2017 UTC
Description:
Well, it's a vape store.
Part of Riverpark Shopping Center Volume Five: One Year Anniversary
Includes sign prop. Found in the Billboards tab when using More Beautification mod. If you have a search mod just search "Riverpark."
RICO Enabled
Size: 1×4
Level 2 Commercial
Custom LOD
by Cristolisto