The Wash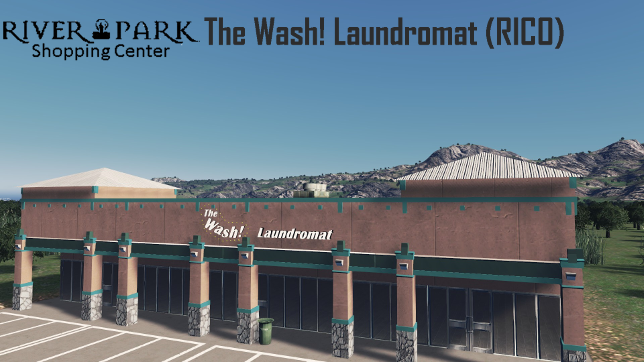 Author:
Cristolisto
Last revision:
31 Dec at 15:21 2017 UTC
Description:
Are you ready to have a crazy fun time… doing laundry? The Wash! Has all your laundry needs. Coin operated washing machine, coin operated drying machine, coin operated(?) ironing board, coin operated video games, coin operated gum ball machine!
Part of Riverpark Shopping Center Volume Five: One Year Anniversary
Includes sign prop. Found in the Billboards tab when using More Beautification mod. If you have a search mod just search "Riverpark."
RICO Enabled
Size: 2×4
Level 2 Commercial
Custom LOD
by Cristolisto