H3 4×4 Industrial Unit Alpha [RICO]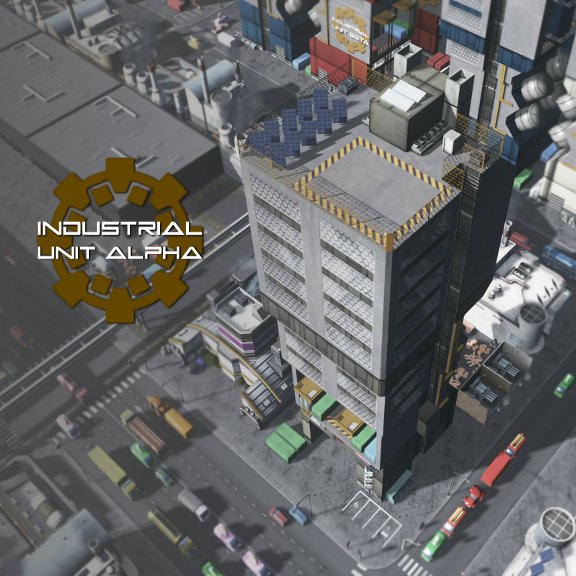 Author:
Teldaril
Last revision:
9 Dec at 17:47 2017 UTC
Description:
My workshop: Teldaril's Workshop
By default this asset is a growable level 3 generic industry 4×4 building. The [RICO] tag is only relevant if you use the RICO mod .
The future is green and this industrial skyscraper achieves this vision by stacking huge factory room instead of spreading out into the nature.
Asset:
– Size: 4×4
– Main Tris: 1086, 1024×1024
– LOD Tris: 88, 128×128
– Maps: Diffuse, Normal, Specular, Illumination, Color, Alpha
RICO
– Generic Industry Level 3
– Cost: 30,000
– Workplaces: 32
Some textures used from http://www.philipk.net