Hibiscus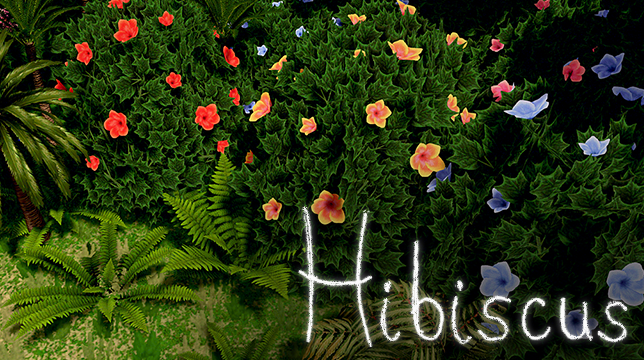 Author:
Voeille
Last revision:
8 Dec at 22:18 2017 UTC
Description:
Overview
Hibiscus is great for decorating tropical maps, but should fit in any other setting too. The base version is very low poly so you can spam it everywhere, but the flower version is meant for detailing. Comes without flowers, and in 4 colour variations – orange, pink, red, and blue. Textures are hand-painted by me. I did look at google images though to have some kind of reference, I'm not good enough at drawing yet to paint everything from imagination. The model is made using primitive shapes (in this case planes).
Triangle count:
Without flowers: 136.
With flowers: 1000
Texture sizes:
512×512 for everything. Subtle normal maps are included for a more detailed look.
Recommended Mods
You don't need those mods for the plants to work, but they're definitely useful.
I hope you'll enjoy decorating with them!