East Coast Housing 3×4 L1-2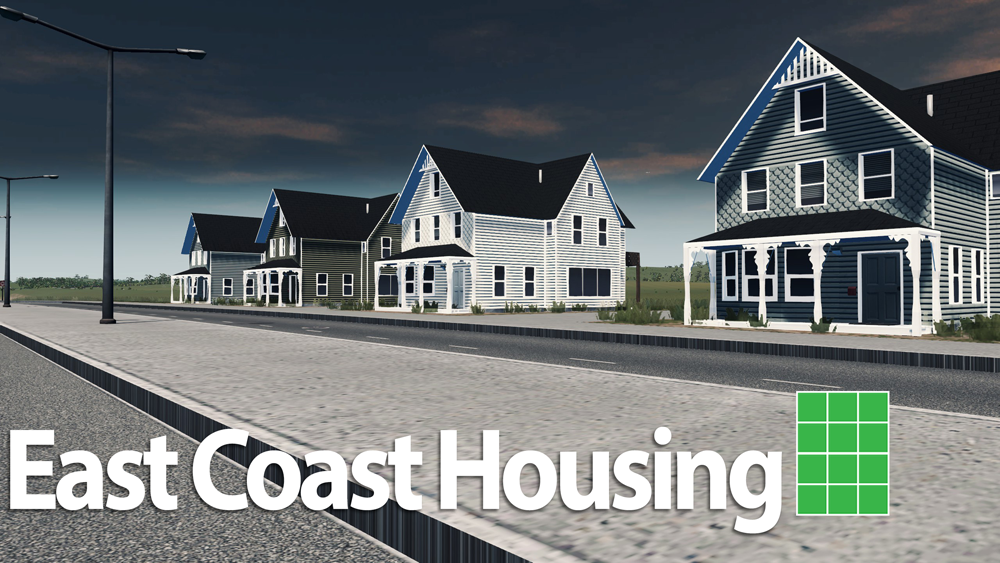 Author:
220hertz
Last revision:
6 Jan at 18:42 2018 UTC
Description:
A suggested house from user JX3D97. Right on the money, it's a house that needed rendering. It's not done exactly as it is but here[www.google.ca] is the house he was talking about.
Asset Stats
Main mesh: 1581 tris
LoD mesh: 89 tris
Textures: 1024 and 128 – everything included.
Props and decoration: A driveway is present here, there are two parking spots, two deck chairs, a barbecue (obviously), a couple of lights and the entry point on the front door. No DLC/downloads needed.
About
This building was a unique project for me, in the sense that I'm moving away from photography for textures, i.e., stock photos and such, and trying to build them from scratch on my own. Most of what you see here, save for a few embellishments, was created from nothing, using only the … ample tools available in Photoshop and Illustrator. In time, I hope to be building everything from scratch. I'm very happy with the result here, btw. But tell me what you think, I do enjoy constructive feedback.
SO! This marks the end of the level 1 buildings for this collection. Next is most definitely a prop pack for the Level 2 stuff. Then probably something else…. something big and detailed. I have to make Confed Centre. It's a huge investment, but it needs to be done.
Let me know if you see something that isn't working here, I'll do my best to fix it. The alpha mapping on the porch corbels is also new territory – so let me know if they look ok. Here are the source files.
Please enjoy, thanks!