Honda Goldwing Prop Pack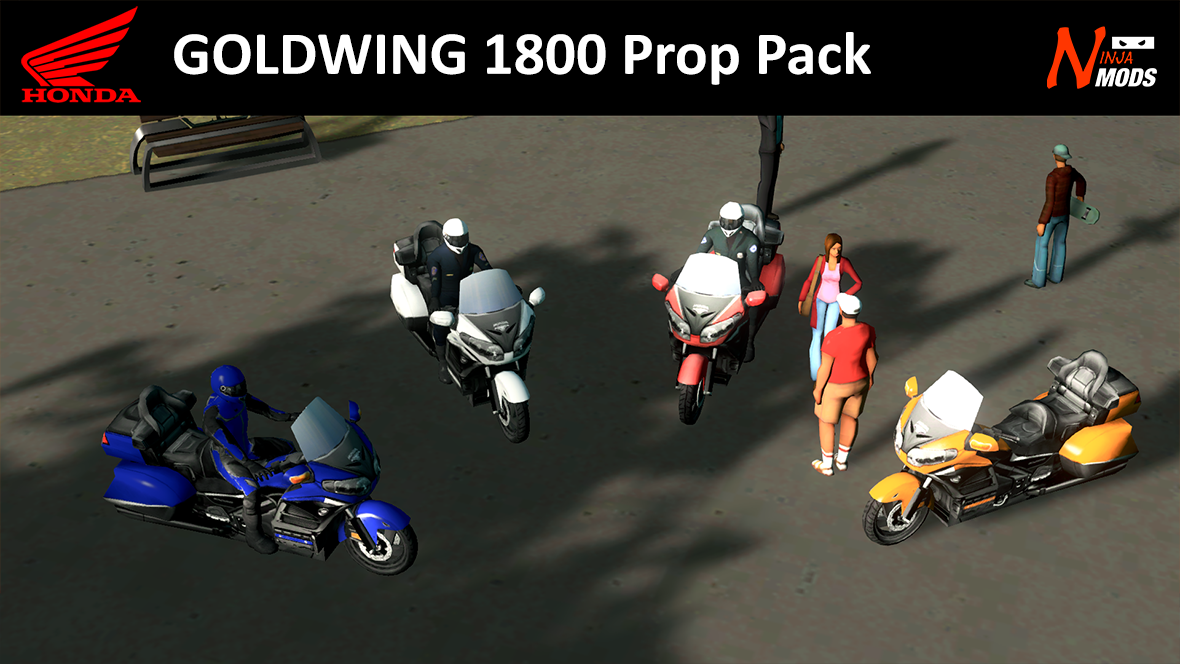 Description:
Honda Goldwing Motorcycle Props Are Here
[www.paypal.com]
Goldwing GL1800 Props are here. The civilian contains an empty version without the rider. All other, including Fire and EMS, have riders on them.
Props are located in the COMMON Category. Use the More Beautification Mod to place in game and the Prop And Tree Anarchy Mod to place anywhere. Anarchy should be always on if you don't want to lose your props after you save.
If you want individual props, go to your SteamLibrarysteamappsworkshopcontent255710 and find the folder with the corresponding Steam ID (1177053471) and delete the ones you don't want from the directory.
For the vehicle version, see the links below: