Marketplace Colonnade Pack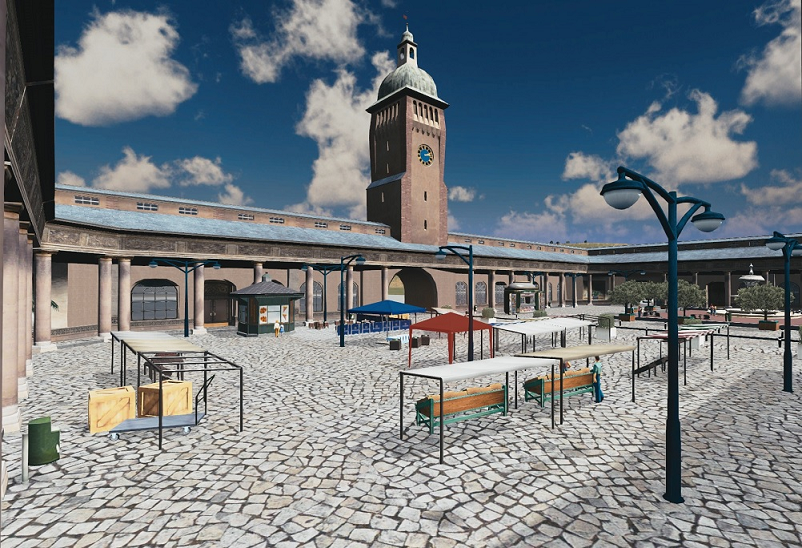 Author:
Accapulco
Last revision:
29 Oct at 18:06 2017 UTC
Description:
Includes 5 pieces to create a central EU themed marketplace or just a snuggly plaza between buildings with this colonnade / arcade pack.
!!! READ ME !!!
There are some minor quirps you have to be aware of:
– The corner piece has to be moved with moveit! to fit perfectly
– You have to use the 8m piece between every other piece so the columns are spread out
– Everything is completely unadorned. Apart from illumination on windows, there are no lights or props
– Don't freak out about the file size, all buildings use the same 2048×2 texture
5 pieces total:
MarketplaceColonnade8m
MarketplaceColonnade16m
MarketplaceColonnadeCorner
MarketplaceColonnadeGate1
MarketplaceColonnadeGate2
The row buildings are commercial low, the gates are park-buildings. I did this so vans don't try to deliver goods to the gates since there will be traffic passing through them. The first gate fits a pedestrian road and the second gate fits a Network Extensions 2 Alleyway road, not the default fat road. Obviously you should have "plop the growables" so you can actually plop everything.
The colonnade is on the inside so you can put paths and create little scenes while the pedestrians are safe from crazy donut delivery vans. It doesn't have to be stand alone, mix it in any way you can come up with and create little plazas and schools that aren't directly on the main road.