Big Maria Mts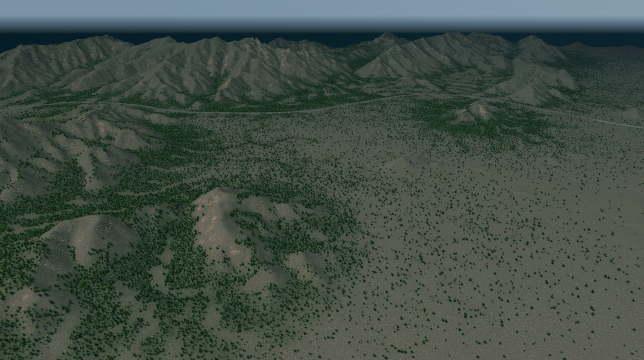 Author:
j_nobbs
Last revision:
6 Dec at 21:34 2017 UTC
Description:
Big Maria Mts are located in the far south eastern corner of California.
This is a simple map, which did not take a lot of time. Credit must be given to Budi Arisandi for the Orange Crush Interchange which i decided to place as the main highway hub.
There are simple edge of map rail connections but no lines through the map. There are 5 main highway edge connections, large Oil and Ore depositsm, as well as large fertile areas.
There are also two large mountain reservoirs and a small lake in the starting tile area.
Photo's are taken using Dark Green LUT and the Theme is Owls Los Angeles.