Supreme Court of Canada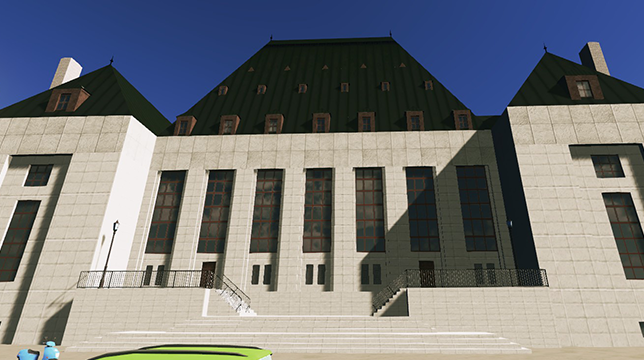 Author:
JSF-1
Last revision:
21 Oct at 19:40 2017 UTC
Description:
As its name states this building located in Ottawa Ontario, Canada is home to the Supreme Court of Canada. The building opened in 1946 and is renowned for its Art Deco interior and its Châteauesque exterior; a popular style of its time across Canada and in Ottawa. The Châteauesque style has since fallen out of favour in the country making the Supreme Court one of the last buildings (if not the last) built in the old Canadian-Châteauesque style. The building was named one of Canada's top 500 building built in the last millennium by the "Royal Architectural Institute of Canada".
Cost to Build: $55,000
Upkeep: $960
Size: 7×8