Galata Tower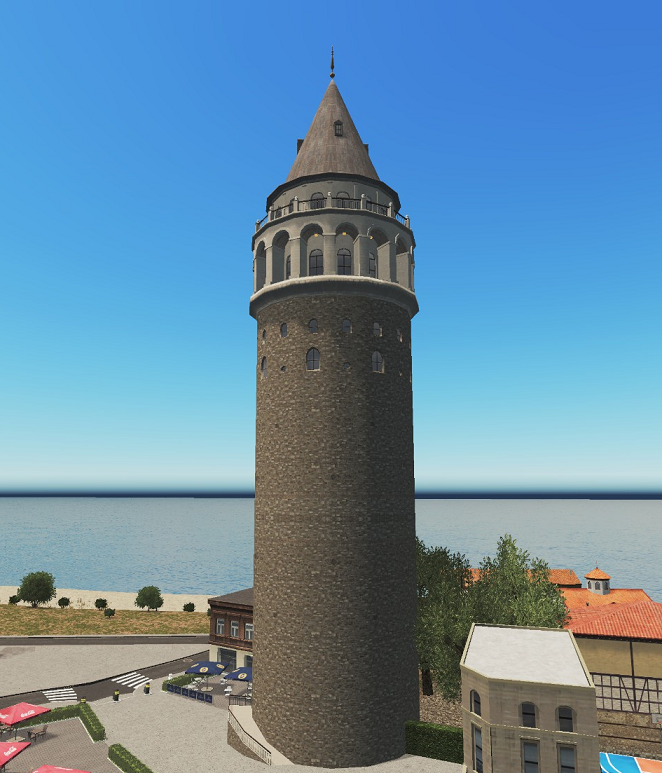 Author:
Accapulco
Last revision:
10 Dec at 15:06 2017 UTC
Description:
Galata Tower (Tower of Christ), Constantinople.
It was made in the mid 14th century by the Genoese to protect their trade interests in Constantinople. It's 66m high and has an outer wall almost 4m thick with 8 floors on the inside. It has seen use as a fire watch tower, warehouse and prison. The building has burned down twice and the top has been known to fly off a couple times as well so it's had many restorations over time. This is how the building looks today, it's an important landmark for Istanbul and hopefully for your cities as well.
I didn't put lighting props on the top like in the picture in case someone wants different colors. 1:1 real size.
Main – 5418 / 1024×1024
LOD – 226 / 128×256