Live Coral Reef and Improved Waterfalls for Paradise Reef Map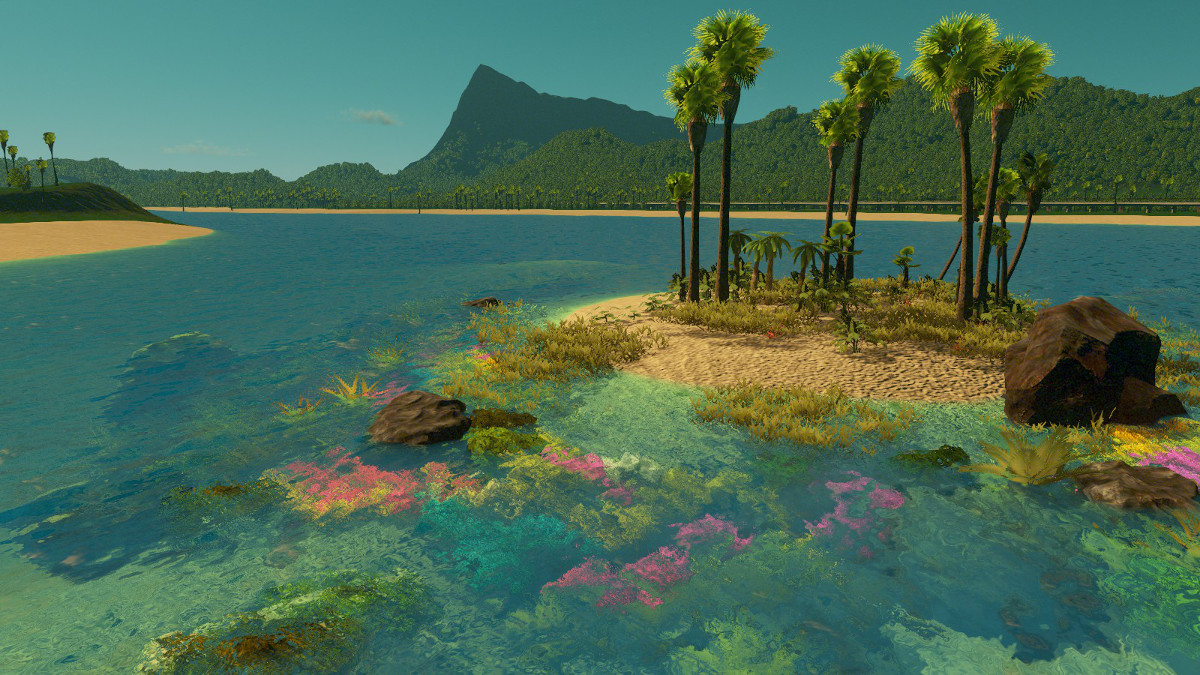 Description:
NOTE: Bright colored roses used for the coral reef no longer keep their colors because of changes to the game post-Snowfall release. It still looks interesting, but more like seagrass beds.
This is the collection of special decorative items that will show up automatically when you start a new city on the Paradise Reef map:
http://steamcommunity.com/sharedfiles/filedetails/?id=576316410
TIP: DO NOT add more rocks to the waterfalls!! Unless you want to spend an hour getting it back to falling naturally. They are in balance and were run for hours to make sure.
Note that the rocks each count as one building, so I used very few, so it won't affect your game much at all. I used plants to make the rocks look natural rather than tons of rocks all over. There are many more rocks by TPB to choose from, go check out his shop for those and much, much more! http://steamcommunity.com/id/TPBAssetStudio/myworkshopfiles/?appid=255710
FYI: I always try to be careful to choose optimal (lower tri) items for your game enjoyment and our computers' health 😉 I also limit the number of required items as well. Always good to keep that workshop addition under control.