Clear Winter Map Theme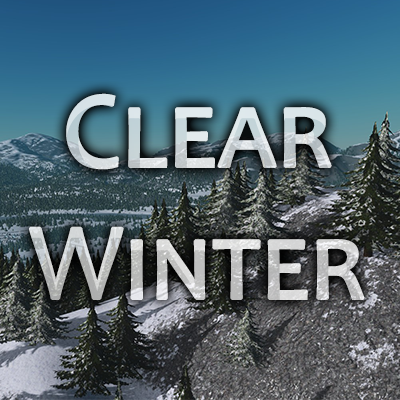 Author:
Avanya
Last revision:
26 Nov at 20:03 2017 UTC
Description:
All screenshots are taken with Daylight Classic
A new map theme for those crisp clear winter days
It's the time of year where I enjoy playing a winter city and this year that got me into making this theme. Most of the textures have transparent parts meaning they blend nicer. With snow there's only so much to do with the resources, but they are a little different. For farm fields I didn't add a color, since it doesn't seem right – at least not when limited to a color overlayed and not a texture. 😛
The aurora borealis is turned down a fair bit compared to the default winter theme – it makes sense for it to be there, but it shouldn't be there every night. Let me know if it's there too much.
All textures are 1024×1024, except the cliff texture and cliff normal which are 2048×2048.
A special thank you
To my patrons Pasi and Jaco 😀