Police Station CIM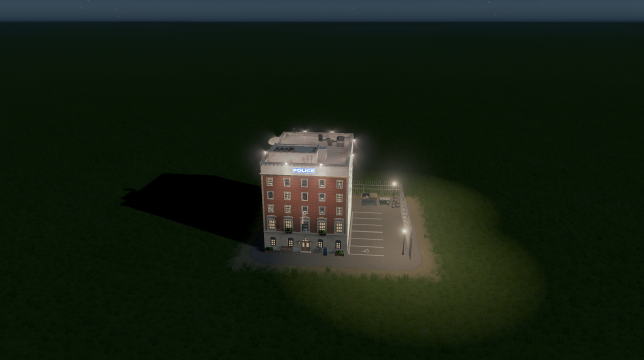 Author:
mntoes
Last revision:
18 Jan at 20:41 2018 UTC
Description:
Original Cities in Motion Police Station Converted for use in Cities Skylines.
Added Specular and Illumination map and illuminated "Police" sign to building.
Copyright Paradox Interactive (Permission for use has been given by Paradox see this thread:-
Steam discussion
Maps 1024×1024 d,a,i,s,n
Model 3816 tris. Apologies for the lage number of tris. I have deleted some from the original model but to remove any more would entail a considerable amount of re-modelling and the creation of a complete set of new maps.
If you do not ish the Police sign to be on the building then ignore the one requirement.