BTB Caisses Sociales De Monaco (Office)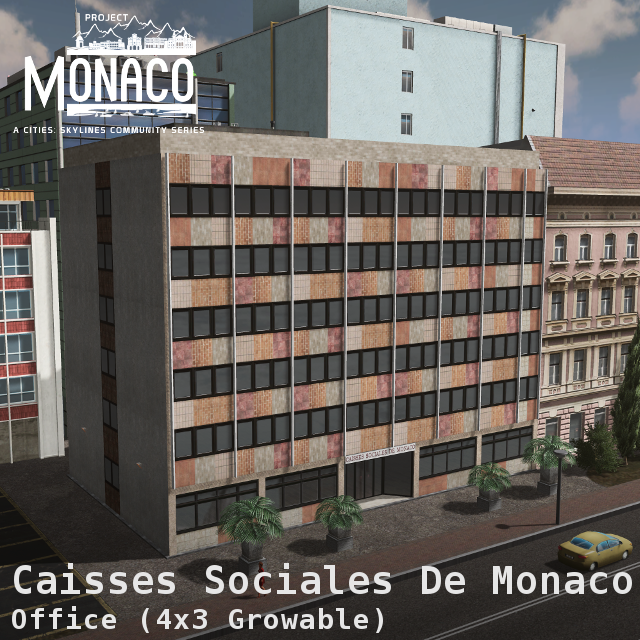 Description:
This asset is made for & part of PugGaming's 'Project Monaco'. More info here (Video)
Based on the actual building located in Monaco(La Condamine). The building is not an exact replica, it has been modified to fit into the maximum 4×4 zoning.
Info:
– filename 'btb-bnpCSDM-OFF2.crp'
– Level 3 Growable Office
– 4×3 Lot Size
Model:
Tris / LOD > 884 / 58
Textures / LOD > 1024×512 D,N,S,I / 128×128 D,I
Screenshots taken with Daylight Classic Mod, Cubemap Replacer, & Custom LUT/Theme . Your colors may slightly differ
Feeling generous? Tips are appreciated, Thanks!

[www.paypal.me]