Highway State Police HQ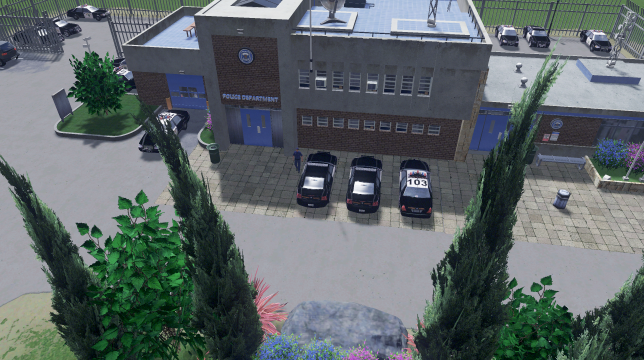 Author:
Big Maniac
Last revision:
20 Jan at 20:00 2017 UTC
Description:
Welcome
This was a personal asset I put together. I enjoyed it very much and decided to upload it so you can enjoy. The main asset models are NGON's Police Department and the Rural Police Department, re-uploaded by N v K Entertainment (Thanks). I Mashed both assest together to form one larger asset, the Highway State Police. Both buildings operate, so you will have people working in both. However, the smaller one does not produce police cars, seeing that it is not the main assest. The main Assest does produce police cars. There are also two more simple asest you must download as well, State Police Parking and State police garden. This is a great example of using the built in sub building option in the editor.
Please enjoy, Thanks!
Asset Details:
Footprint: 10×7
Electricity Consumption: 50
Construction Cost: 16,200
Fire Hazard: 1
Fire Tolerance: 20
Garbage Accumulation: 8
Maintenance Cost: 4,342
Water Consumption: 20
Sewage Accumulation: 20
4 Uneducated – Facility Maintenance Employees
35 Educated Workers – 25 Police officers 10 office staff
8 Well Educated Workers – Supervisors
2 Highly educated workers – Cheif and Assistant Cheif
30 Jail Capacity
25 – Police cars
Police Department Radius 1,000