Large High School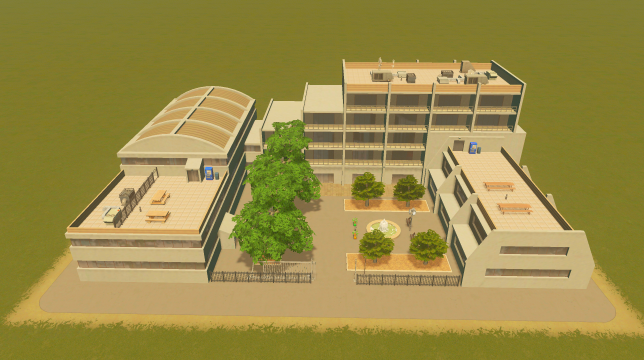 Author:
Will+Z
Last revision:
23 Aug at 12:30 2016 UTC
Description:
One of the simplistic models that I've created. I'm currently using the realistic population mod in game and need a bigger high school to host a much bigger number of students. So, here it comes!
Model info:
Diffuse/Specular/Normal/Illumination textures added
Texture size 4096 *4096 with lod texture 1024 * 1024
Original model about 2500 polys with the lod one around 800 polys (cannot remember exactly)
In-game info:
Size 12 * 8
3000 students
Construction and maintanence costs around the vanilla one * 3
Education accumulation 130
Other in-game stats I cannot really remember
Just feel free to edit the stats to fit your city
Thanks for subscribing!