HS Train Track with JPA Catenary.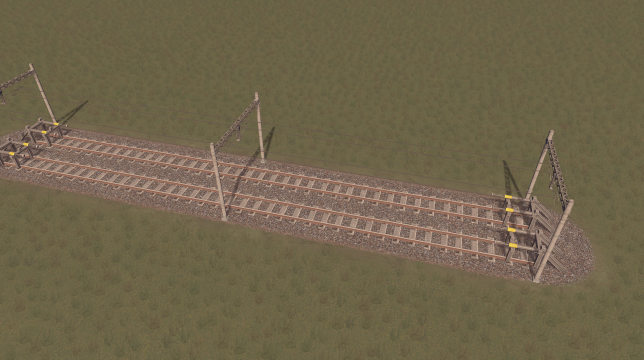 Author:
brunna
Last revision:
2 Jan at 17:32 2018 UTC
Description:
Single Track Compatibility Update!
!!!!!Unfortunately, you need to rebuild the bridges and tunnels in certain places if you've used them before updating!!!!!
High-speed, Duoble, Two way Train Tracks.
This is upgraded vanilla track!
I mixed some assets with JPA Catenary.
This is based on:
Metro Overhaul Mod
http://steamcommunity.com/sharedfiles/filedetails/?id=816260433&searchtext=metro+overhaul
Highspeed Rail vanilla style by Jerenable
http://steamcommunity.com/sharedfiles/filedetails/?id=1221219565&searchtext=