Corner Flower Shop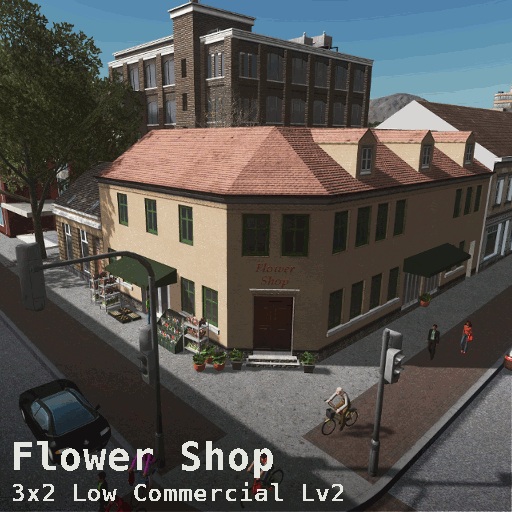 Description:
Trying out modeling some european style buildings. Not as easy as I thought especially when I'm not familiar with european architecture. Perhaps I should make more. Has a big empty space on the facade for those who want to place their own signs.
Lot Info:
Filename: – btb-msflowershopl2.crp
Assetname: – Corner FLower Shop
3×2 Left Corner, LV2 Low Commercial, Growable
Has slight color variations. See screenshots.
Don't like the flowers? Then just ignore the 'required props'.
Model Info:
Main/LOD – 627 / 79 Tris.
Textures/LOD – 1024 x 512 C,D,A,N,I,S / 256×128~256 D,I
Thanks for subscribing.
Screenshots taken with Shift+F12, Daylight Classic Mod, RealLUT, & Temperate Coast X Theme. Your colors may slightly differ
Feeling generous? Tips are appreciated, Thanks!

[www.paypal.me]