Bad Hombres Mexican Bar & Grill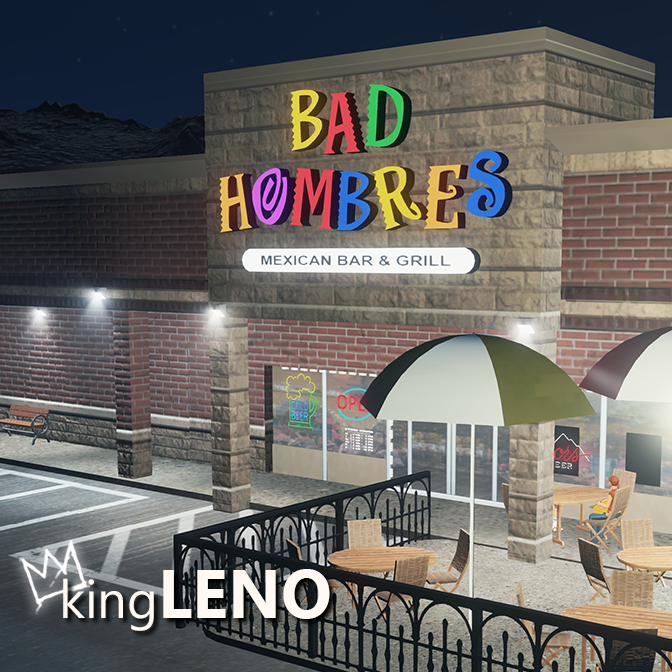 Author:
KingLeno
Last revision:
7 Feb at 01:08 2018 UTC
Description:
Bad Hombres
Welcome to Bad Hombres Mexican Bar and Grill, the top grossing highest rated Mexican restaurant that's ever been in City Skylines, without question…so I've been told. The builders of the Dump National Hotel claim it has the best taco bowls. #sad. Not True. We have the best Mexican food and we know more about Mexican food than the Mexicans! Believe me! Bring a friend down to try one of our happy hour specials, and get them to pay for it.
Happy Hour Specials
*Delusions of Gran Marnier Margarita – #1 selling of all time
*I'M Peach Margaritas $4.55
*White Russians – ½ price
*White Norwegians – free
*22% surcharge on all dark or brown liquor
*Fake Brews (root beer) – $1
*Diet Coke (by the pitcher)