Brittany House B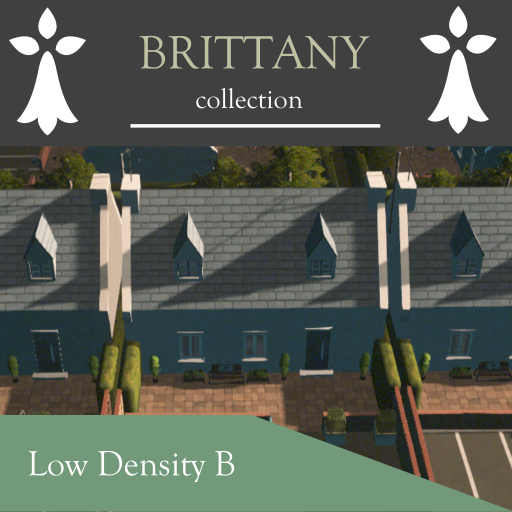 Author:
Khopa
Last revision:
27 Jan at 21:47 2018 UTC
Description:
Brittany Collection : House B
Game info
Type : Residential Low
Level : 1
Size : 2×4
RICO compatible : Should be ! (currently trying to fix it)
Dependencies
The assets uses props from the following DLC :
– Pearls from the East Free DLC
– Green Cities DLC
However these are optionnal to own. You may lack a few "props" if you don't have them installed.
Technical infos
Tris : 361
Texture : 2048×2048, 512×512 for LOD
About :
Brittany Collection brings to Cities Skylines a full set of building inspired from the traditionnal/modern architecture found in the region of Britanny in France. Building are supposed to be from 70s-2000s Neo-Breton style, sometimes modernized up to 2010/2020s. At least that's the vibe i'm trying to get here.
FAQ
Scale is a bit off !
I know, but after multiple test, i ended up believing it looks better this way.
Software
Made with Blender and Paint . Net