Manado Indonesia / North Sulawesi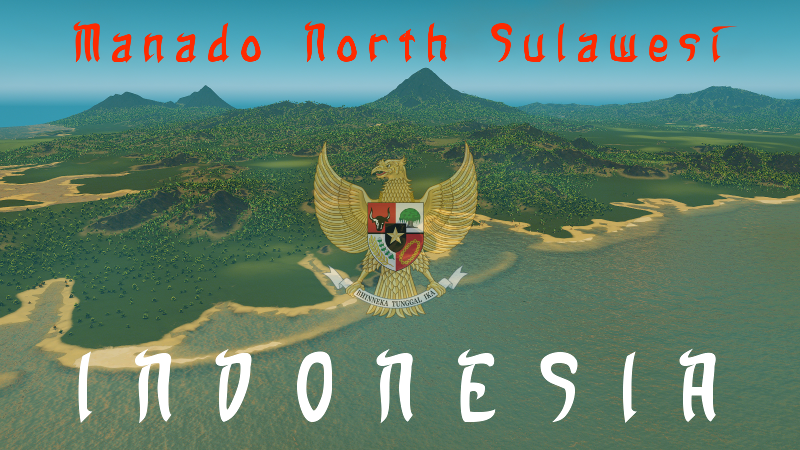 Author:
MrMiyagi
Last revision:
14 May at 04:51 2016 UTC
Description:
This is a requested location, an expanded scale map of the north tip of Sulawesi island, Indonesia. It's a scuba paradise, and the gigantic, towering Mount Klabat, seen in this map, reigns supreme over the area.
Multiple volcanoes, and fringe reefs 🙂
More Indonesia and Melanesia coming… along with map themes for them, one of which replaces the Polynesia green mountain theme with a much higher quality set of textures and features!
The area around real life Manado and its international airport have been leveled, the rest is as rolling hills as the real place, but easy to smooth out
You can find another Indonesia inspired map here: http://steamcommunity.com/sharedfiles/filedetails/?id=688169968