Federal Bird Props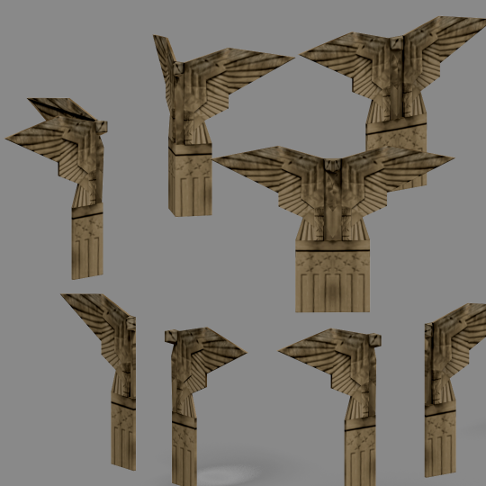 Author:
honker
Last revision:
7 Dec at 20:36 2017 UTC
Description:
This is a set of props based on the decorations of a federal building in Manhattan. This very serious looking eagle doodad comes in four forms – corner, straight, left, and right.
The building they go on will be appearing soon.
Tris – 130 to 250
Textures – 256²